What if, eventually, the EU communications had found its voice ? Yanis Varoufakis, fresh greek finance minister, at the center of the euro-greek crisis, gathers as much hate than love with his very unususual free-speaking character. After all these ministers who tweets, is he the first Twitter user that effectively governs ?  
Disclaimer : This is a english translation of this post (version française ici).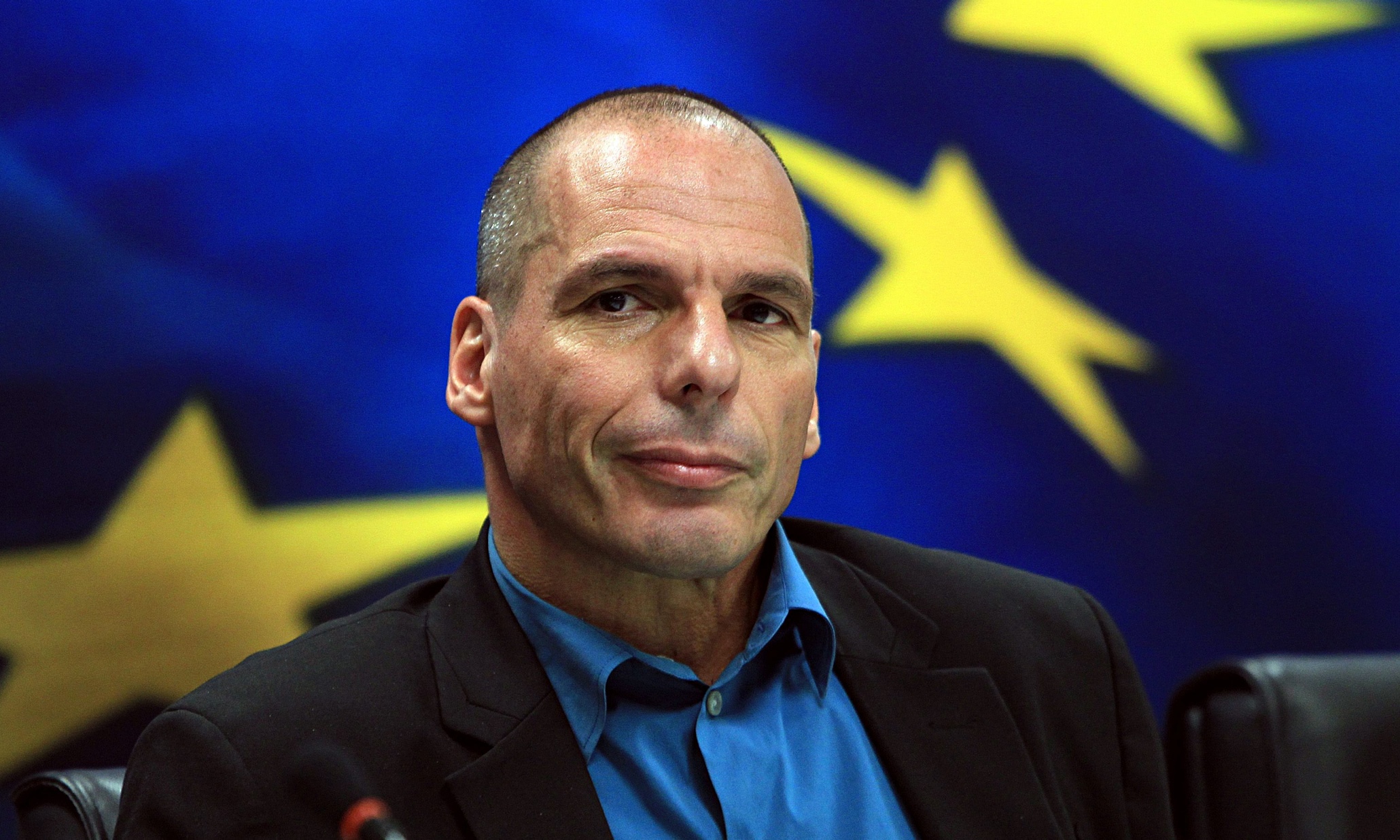 « EU communications are bullsh*t » is exactly what all the Eu sphere thinks but what nobody says. And one must say that between twitpics of commissioners working and vine-videos of people shaking hands before and after meetings, there are indeed less chances to get interested in EU-politics than to follow attentively another re-air of some Friends episodes. We already know all the jokes, all the characters and even in the end, we know that eventually Angela and Franç.. euh Ross and Rachel get along. But, for the past three weeks, something very new happened on that stage. And to know what it's exactly about, let's have a look on Greece.
Because the new greek finance minister does not look like an usual finance minister. Yanis Varoufakis wears no tie, he's bald (which gives him a Bruce Willis style, Le Monde said) and is not from the classical political sphere. In a time of high turbulence where every word is closely scanned by political and economical sherpas, this economist (who worked for the video games editor Stream) is stunning all EU leaders with his fresh, direct and agressive tweets. But what's the man really doing ?
Three samples on how Varoufakis use Twitter as its best :
On Twitter, he watches closely what's trending and acts
Twitter is a great tool to watch and know what's happening in the world. Especially in the political and media area. And knowing what people are saying, what they're thinking and how they react on news is a very strong asset in somebody's strategy. Many of Varoufakis tweets are replies to other tweets. Tweets that don't mention it but tweets that are sent by people who can spread quickly news to their community. For instance :
On this tweet, we can see that Varoufakis is answering to a ajournalist that sends a news linked to a german story about Greece. With this tweet, Varoufakis shows he's watching what's going on, but moreover he denies directly an information. It's a very strong act towards the community about what can be said and what cannot, and a good way to put an end to rumors that usually flow in negociation times.
It also shows that, not being quoted by the journalists, Varoufakis have an attentive eye on some profiles or hashtags (Eurogroup ? Greece ?) that concern him and his policy directly.
On Twitter : reply, reply, reply
Unlike the most of national leaders who tweet only in their own language (Hollande in french, Renzi in italian), Varoufakis choose to use both greek and english. he does not translate any tweet, he just tweets or answers in the good language whenever he needs one. With this two-tongue strategy, he clearly reclaims a wider audience, both in his country and at the european level, which guarantees him more followers.
But, more important, Varoufakis does not tweet or retweet that much, he spends most of his time replying to people, on a vey wide range of subjects. By doing this, he breaks the whole Top-Down system which the majority of political leaders adopt on the network. Replying to his followers, he shows them how they're useful for him, how they can help him, that they're not just a crowd of followers, but potentially something more than people only listening.
He tweets what he's thinking, he thinks what he's tweeting
In his tone and by the topics he chooses to speak about, we can really think that Varoufakis really tries to engage with his community. Very few « euro-blabla« , he goes straight to the point, in a very transparent background. Something that's not very well welcomed by EU leaders, many of them calling him despiteful and sarcastic. But this relax attitude goes very far, just like this tweet sent a few hours before the « last chance » Eurogroup on friday the 20th.
Or when a journalist makes a public comment about a picture taken in the greek parliament and faces a very direct answer from the minister…
Is it working ?
With more than 300 000 followers, Yanis Varoufakis is actually the most followed EU-politician actively working on the Greek crisis. he's far ahead of Jean-Claude Juncker, the EU Commission president or the president of the Eurogroup. The only one whou could compare is Merkel's speaker , who's not directly involved in the negociation process. Varoufakis is even ahead of his own PM, Alexis Tsipras, but he's not leading in the national leaders competition, who are between 300 000 and 2 million followers. But at this rythm, he should not be far away in a few months.
We can also see that Varoufakis is tweeting on a very regular basis during the last three months. Since he's been nominated, tweets are less regular but numbers of followers are growing very fast, proving that its tweeting activity, combined with the media attention on it is dragging a lot of new followers (X3 in 3 weeks…)
Anyway, for Eu-journalists, he's the man to watch on Twitter 24/7…
EU officials may grind their teeth, but the followers are rushing onto the new trending man in the network. But if the result seems to be there, should we also see this as a new communication movement. With more people coming in powers and without a « classic » political background, will be digital communications less under spin doctor's control ? Maybe it's the end of old Top-Down world  and the birth of more chatting and authentic communications…
What could be interesting now is knowing if Yanis Varoufakis tweets himself, if he has a communication team, how they work with him and how they react to his tweets. To sum up, is it true or is it a new communications strategy ?